Wish Sport token collections in the Evening Gazette
WISH SPORT TOKEN COLLECTIONS IN THE EVENING GAZETTE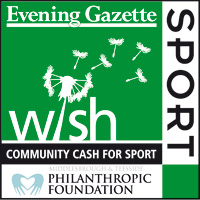 The Five Ring Circus Stockton crew has been accepted onto the Wish Sport token campaign in the Evening Gazette. Four tokens are printed in each daily paper. The more tokens we collect the more funding we get, it's as simple as that.
So get asking everyone you know: friends, family, collegues etc. because the more tokens we get the more we can develop our talents and hopefully get some performances in too. We want to use the money collected to bring circus training back to JUST on a Thursday night.
Sian will be at JUST on Thursday to collect any tokens acquired so far and to dish out promotional materials to anyone that wants to help the effort.